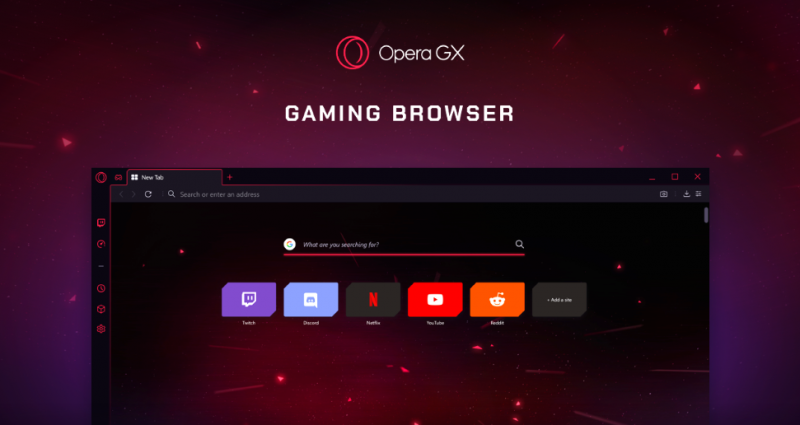 In a world where a chunk of population are active in gaming particularly the pre-teenage and teenage demographic, updates and developments are released constantly. But Opera not just updated its browser, they created a new software to cater them.
Chinese owned Opera Software AS recently launched a new browser dedicated for gamers which is coined as 'Opera GX'. This newest browser aims mainly to make gaming and streaming smooth for avid players by controlling their CPU or RAM usage.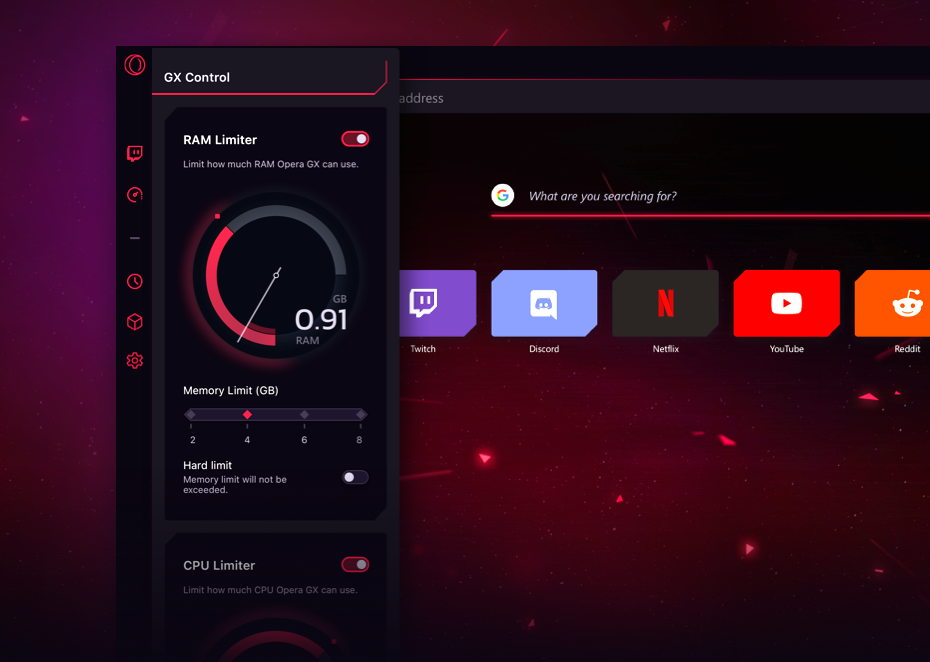 Through this, users can fully customize the percentage of usage rate and it will obligingly stays on that limitation. Expect a more smoother experience even with multiple tabs running.
Speaking of multiple tabs, a Twitch Integration is also available where the sidebar will notify a user when a streamer goes live plus let them add shortcuts to their favorite websites like YouTube, Reddit and Discord.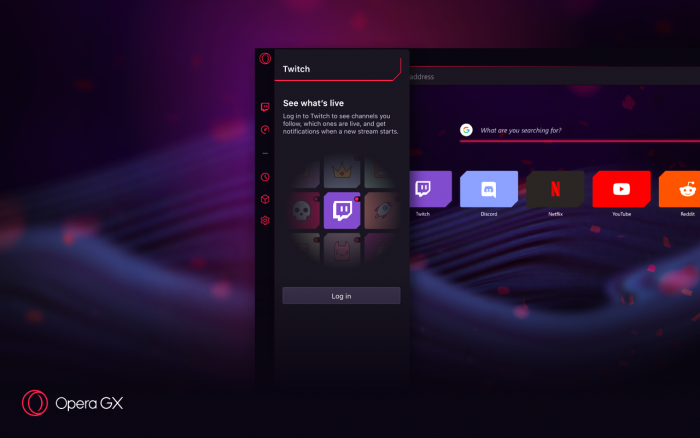 Opera partnered with Berlinist (a nominee in the BAFTA Games Awards) to curate sounds and animation sequence for different gaming consoles which players can customize and even turn it off when needed.
Besides from all of the stated new features, Opea GX carries the same utility tools from the default Opera Browser which are : Facebook, WhatsApp, Telegram and Vkontakte sidebar; Video Pop Out function which is being used to stream videos on top of the website regardless of the website you are in; and a Built-in Ad Blocker.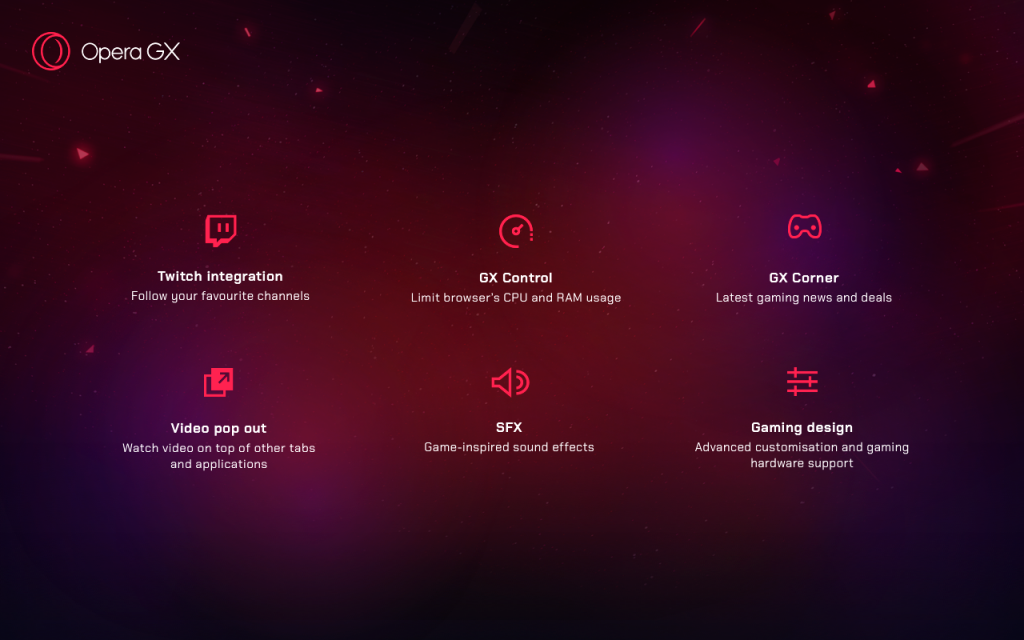 This version is just an early test but is already available for download. According to Opera, a final version is expected to be released within the year.